Buy Here, Pay Here Used Car Financing and Bankruptcy Car Loans
Buy Here, Pay Here Used Car Financing and Bankruptcy Car Loans
Buy here, pay here at Marysville Auto Center! We offer an online car loan near Seattle for used car shoppers. Fill out our simple credit car loan form above to apply online to get a head start on the process, and our team will let you know if you pre-qualify for used car financing. We want to help you find your perfect used car, used truck, or used SUV today!
Save time with our convenient, one-stop shopping. We work with local lenders, credit unions, and larger lending institutions. We also have our preferred lenders list to find the right auto loan for your needs. We will work from our dealership with your chosen lender, so you will only sign the paperwork once in our office. We can help clients with almost any type of credit background through our bad credit auto financing, including chapter 7 and chapter 13 bankruptcies, and no credit/first-time buyers secure a Nampa car loan. We can help re-establish, or establish, your credit in a relaxed and judgment-free environment. At Kendall, we focus on the person instead of the credit score. Our used car financing offers benefits like the following:
Competitive rates direct from local lenders, credit unions, and larger lending institutions.
Quick approvals
Value-added services to protect your vehicle investment
Extended service contract program with Kendall Auto Protection
Options for all types of car loans, including bad credit car loans, low credit car loans, no credit car loans, bankruptcy car loans, and repossession car loans
And many more money-saving programs to meet your needs
With the combined years of experience of our staff as well as a department specializing specifically in low or bad credit loans, we believe in helping you find a good loan for the used car you need. Contact us for more information, or come by our used car dealership today at 16232 Smokey Point Blvd. Marysville, WA 98271, where our team proudly serves car loans to the surrounding areas of Everett, Seattle, and Lynnwood.
Good Credit Auto Loans and No Credit Car Loans in Marysville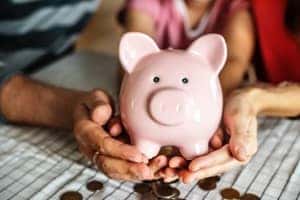 Our online bad credit car loan application is simple and easy to use. While shopping online, if you select the "Get Pre-Approved" button on our vehicle information page, then our car loan application will immediately pop up in your window.
Our Marysville used car dealership is dedicated to its customers, and that starts with making sure you are eligible to buy the right car for you, your family, and your lifestyle. Your satisfaction is important to us. We'll do everything possible to make sure your car buying and auto loan in Marysville experience is easy, fair, and informative. If you're looking to buy and have a car to turn in, get your trade-in value appraised while you're speaking with our auto financing representatives! Stop by our used car dealership in Marysville today!